Hotels are amazed to have different people all time long. To ensure that your hotel remains competitive in the market, you can never ignore the issue of maintaining privacy among everyone who visits the hotel. In addition to this, you will also want to ensure that their products are well protected away from any intruders. This will always ensure that you retain your good reputation for high security. With this, therefore, having an electronic cabinet lock would be the best option that any hotel would go for. This would assure you of the highest security measure taken which has no compromise.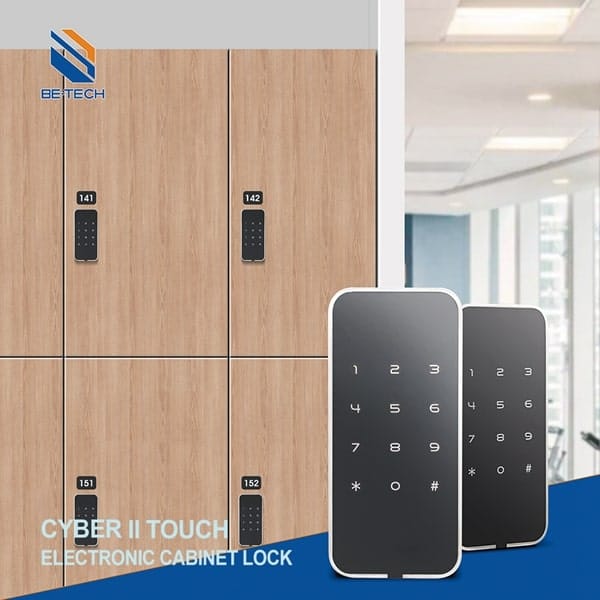 Furthermore, through having the electronic cabinet lock, you can be able to accommodate different people through which each person can be able to set up their personal code to use when they are within the localities of your hotel. These cabinet locks are suitable for short terms and multi occupancy applications hence making them perfect for the hotels.
Not only this, but you can also use these electronic cabinet locks on a private function for cases where repeated use is needed such as those in schools or in a workplace.
Why go for the Be-Tech Cyber II Touch Electronic Cabinet Lock?
Be-Tech is a renowned company with a high experience in production of door locks, cabinet locks and many other locks in the market. They are well known in producing high quality products which provide the best security to anyone. Be-Tech also uses high technology in the production of the locks which ensure that the locks remain at high standards meeting all the requirements of the locks needed.
Through the use of the different fashionable and flat design making it line easily with the cabinets. In addition to this, they use high quality materials of stainless steel material which is a highly durable material that can last for a very long period of time.
This cabinet lock easily fits at the cabinets with no much hassle and provide maximum security considering that a single code is used by each person each single time. It becomes an affordable as well as a cost effective security measure for the hotel cabinets rather than having the mechanical keys which require expensive maintenance.
Features of the Be-Tech Cyber II Touch Electronic Cabinet Lock
To ensure you receive the best, Be-Tech uses high-end technology in the manufacture of this hotel cabinet lock. Through this, it includes amazing protective measures on is electronic cabinet lock which include the following;
Contains several user codes with 4 different code levels ranging from Owner Code, Master code, Permanent Code, Service Code and Temporary Code
Features a silver matte black finish which matches different cabinet decors hence making it elegant looking.
It can be used for both public as well as private functions
Highly durable material of Stainless Steel is used which is an assurance of a long-lasting service
Fits in a door thickness ranging from 12mm to 22mm
The dimensions of each cabinet lock is 118mm by 55mm by 27.7mm.
It contains 30,000 openings on its operations
Uses 4, 1.5AA batteries