The major problems with running a business is that you can have safety and management issue. Using an electronic locking system can be a very good idea. You will keep the intruders away from your building, and it will be a lot easier to make sure that your company in safety with the access control management.
The electronic access control system will have a magnetic system that keeps the door from opening unless you have the right key card. Swipe the key card through the reader and then you can go inside or go out of the office. This is very important for a business, because it offers more efficiency to employees and manager. Plus, you can use that access system records to track when the employees are coming in to work. Knowing when the culprit attacks is a lot easier to track, and you will know if it's an inside employees as well.
Be-Tech electronic locking system
Be-Tech electronic door lock system provide business the owned key card to your employees by accessing to the business main entrance, elevator, meeting room and other access point. The system also can allocate the different job demand and job title to access to different access points.
The Be-Tech electronic locking system including electronic lock, RFID elevator controller, access control unit and the management software-BIS Hotel, electronic cabinet lock, electronic safe and energy control unit. It can adapt and adjust everything according to your needs whenever you need to. That alone offers more value and convenience than you would imagine, and the return on investment is always among the very best that you can find out there. Plus, the BIS HOTEL system is a very powerful system that offers value and flexibility.
RFID elevator controller
The elevator controller from Be-Tech can be operated offline and it can easily be fit in the elevator panels. It can use a valid key card to access which had authorized by the electronic gate lock system, thus it can restrict people to entrance if without a valid key card, which is very important to take into consideration.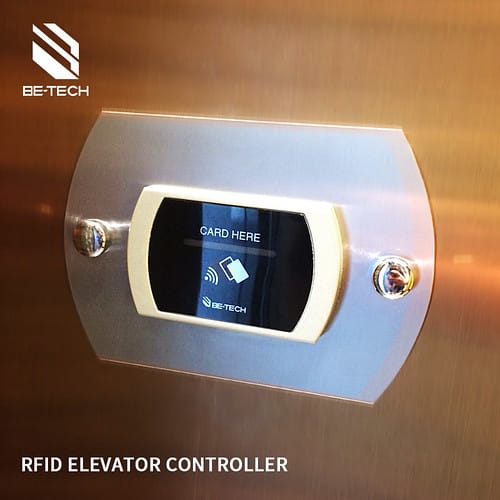 Access control unit
The Be-Tech door control unit offers a very good way to give access to some common doors. Things like parking barriers, conference rooms, staff entrances and gym rooms are among some of the best options that you can find on the market.
After reading this blog, do you want to learn more about related information? Please follow us and we will update more knowledge for you.