The latest statistics suggest that people in the UK have no less than 20 million spare keys. The problem is these keys are shared with their family, friends and neighbors, many of them actually lost track of their keys. This is a problem, because you never know who gets in possession of your key, so making sure that you handle all of this correctly is a priority.
But that's not all. Another study has shown that keys are some of the most common item lost by adults, something that does pose a threat when it comes to the overall security. If you leave your keys in a place where it's easy to access, then you are basically inviting intruders in, and that can be a problem. What you do want to focus on right now is to make sure that you don't place the key under mats, plant pots or in flower beds.
Attackers that know this information will always try to use it to their advantage. There are also things like removal vehicles, Sold signs and other stuff like that shows that your home can be easy to attack. In fact, a lot of people tend to be attacked in the first year after they purchased their home and that's a problem because no one really knows who has the keys, who visited the home before and so on. This is a real problem, which is why we added a set of tips to help you with this particular problem as fast as possible.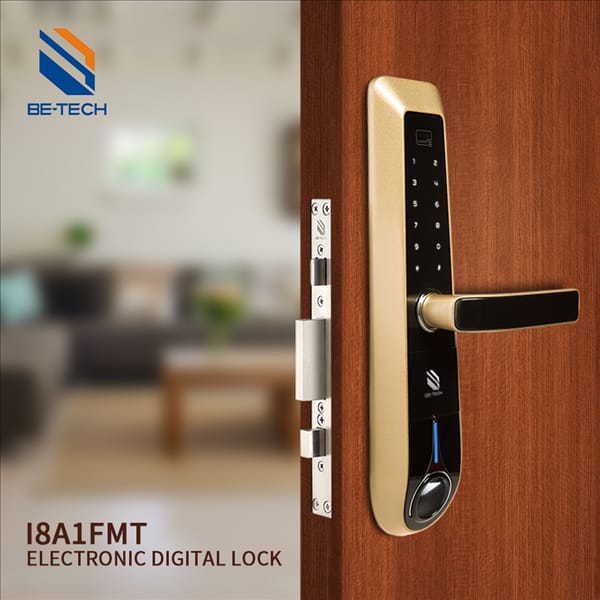 Make sure that you add a cylinder with superior strength
There are more and more thefts happening with stolen keys. So, what you can do is to make sure that you replace the lock cylinder. It's a great way to boost your personal protection and most of the time this will not come with any major issues. All you need is to upgrade the cylinder and the spare keys will not be usable anymore. A good option would be the Fingerprint Mortise – i8FMT smart locks from Be-Tech smart lock manufacturers. These can easily help you improve the home security and take it to the next level in no time.
Don't share spare keys outside your family
It's always important to ensure that you keep the spare keys in your family. This way you won't have any keys missing. The more spare keys you share, the higher the chances you can deal with a theft. So yes, if you stop sharing spare keys outside your family, you will not have to worry about burglaries. If applying the Be-Tech Fingerprint Mortise – i8FMT smart locks, you just need to open the door with fingerprint, code or RF card. And the fingerprint, code or RF card of smart lock can be added or deleted by yourself according to the family state.
Underestimating thieves
Thieves are widely known to be very intelligent. So you shouldn't underestimate how clever they really are. Thieves are known to be very clever, and they do tend to know exactly where to look for stuff. That's why you have to prepare adequately and avoid any potential problems that may appear most of the time.
Outsmarting attackers
Nowadays you can opt for a smart door lock from Be-Tech smart lock manufacturers. Some good models out there can really be worth it. You have the Finger Print Mortise – i8FMT smart lock that's really good and which doesn't even require anything else other than your key. This one is actually very good because you can use finger print rather than a key. And you also have the ability to use key cards, these can allow family members access to the device for a short amount of time. A smart lock from Be-Tech like this can really help you a lot. Not only that, but those worries about misplacing or losing keys will be long gone.