The hotel industry has evolved within no time, and this has seen it develop several technologies which match different developments in the industry. This is done to make this industry more comfortable, fashionable as well as ease the use of locks within the hotel premises.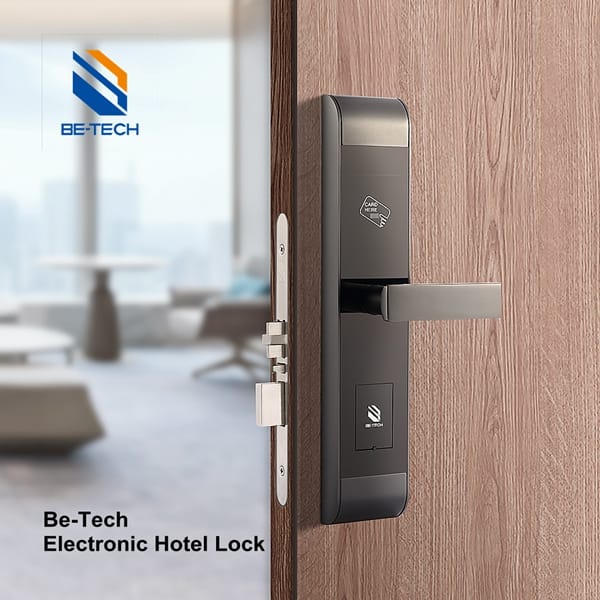 Considering the number of visitors a hotel can receive in a day, it would be quite challenging to customize the security features. Nevertheless, with the use of RFID technology, it has become possible to appreciate the fact that the industry can enjoy a fully new enhanced user experience at a new level. This security method will make every guest feel more comfortable and secure compared to the use of normal locks. Let's have a quick review of Be-Tech's best electronic RFID lock specially made for fashionable and modern hotels.
Benefits of the Visual II RFID Electronic Hotel Lock system
There are several advantages and benefits which come with the use of this amazing lock specially made for hotels. With consideration of the number of guests a hotel can receive, it uses RFID hotel lock system, which is suitable in ensuring convenience as well as effectiveness in the use of this amazing hotel lock. Below are some of the advantages you will enjoy from the use of this electronic hotel lock.
Use of Contactless Technology – In a world full of fear due to infectious diseases such as Covid-19, limiting points of contact is one of the essential things to ensure your guests are safe. This electronic RFID hotel lock uses the Mifare contactless technology for all the staff as well as the guest cards. This not only makes it safe to use but also easy to access.
Adaptability – The use of this best electronic hotel lock can easily fit the use of any hotel style through its different RFID keycards and carriers as well. On its adaptability, you can choose from wristbands, keyfobs, or even low-cost guest cards. This will center on matching different hotel types, whether it be a resort, Business, SPA, or any other type of hotel.
Advanced Security Feature – With the use of anti-hacker technology for locks, this electronic hotel lock has very minimal chances of being hacked. This is so as it features the anti-hacker technology, which does not allow reprogramming for a Flash RAM lock memory while outside escutcheon.
Provides more Information with High Control – Through the use of the Visual II RFID hotel lock, you can hold with yourself more information as well as manage the cards from the service unit easily. Furthermore, it can assist in audits by providing audit trail information on how activities are done in the hotel.
Product Specs
This hotel electronic RFID lock is featured by the following;
The brand of this electronic lock is Be-Tech
The Model of this product is Visual II RFID
It uses long-lasting materials making it to be highly durable through the use of the stainless steel handle together with a long-lasting painting finish.
This lock is ADA compliant for guests with physical disabilities
It is compatible with the BISHOTEL software platform
This lock provides high security through the stainless steel mortise lock case, which comes in several versions that include AUS, ANSI as well as EURO Versions.