Have you been in search of the best touch pad digital door lock? Get the best digital door lock from the leading smart lock factory and the best supplier in China. With many years of experience in digital door locks production, Be-Tech produces several digital locks that have proven to be the best in the world.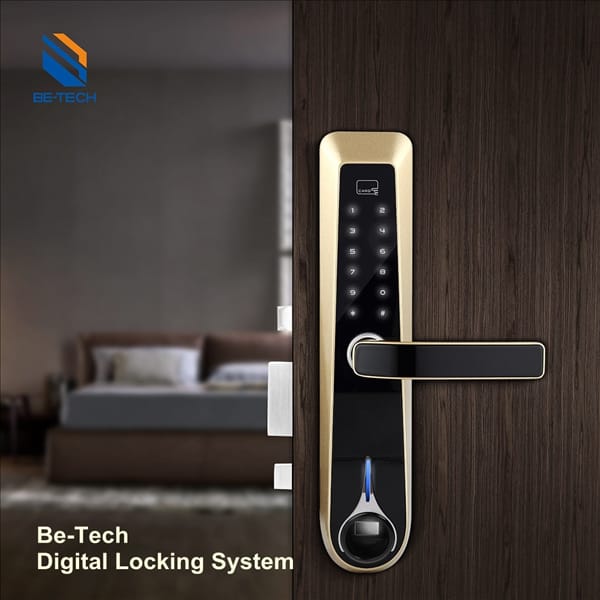 They focus on giving their clients quality locks whose performance is unquestionable. Furthermore, it is characterized by several security features, which make it the best and unique in its performance. Let's have a quick review of one of Be-Tech's best touchpad digital door locks, which is the I8A1FMT Fingerprint Digital Pin Code Door Lock.
Benefits of using the I8A1FMT Digital Door Lock
There are several reasons as to why you should go for this digital lock. It is more secure, but it also offers you different access methods, which makes it flexible and gives you a choice on the best door lock. Below are some of the benefits you will enjoy with the use of this digital door lock;
Anti-Panic Exit System – To ensure that safety is well covered during an emergency, this digital door lock usually allows one to open the door from inside by turning its handle from the inside. This, therefore, ensures that the exit system is easier even for persons with no authorization of the lock. As a result, it eliminates away panic for everyone in the building.
Invisible Keypad – With the invisible keypad, you are assured of enhanced security as this cannot be easily seen. The keypad will only be seen when the screen is touched with the use of a palm.
Automatic Locking – The automatic locking feature of this digital door lock is a great way to always ensure that the door remains closed. It will automatically lock itself after a few seconds of being opened.
Several Access Methods – To enhance convenience on the door's access, these digital door locks can be accessed with different methods such as RF Card Key, Fingerprint, or PIN code. All these are centered on ensuring that you enjoy convenience on any access method you prefer to use.
Scramble Code – Where the PIN code access method is used, one can enter several random numbers before the actual right code. This will act in the protection of exposing the actual PIN code to others.
Product Specs
The product model is I8A1FMT
The brand of this product is Be-Tech
It is applicable on several door thicknesses through which it can be used to door thicknesses ranging from 40-80mm.
High durability from the material used in making the case is made from a durable stainless steel material.
Fingerprint access mode contains up to 91 groups, while card keys are up to 41 keys, with one being the master key. User codes are up to 21 groups with digits ranging from 6-12 digits.
Features an alarm system that will be on whenever one enters five wrong attempts using any mode.
With this, you are sure that this is one of the best touch pad digital door locks you will find in the market. It has amazed many on how its use has been optimized, with its use being centered on giving the best to every user with no compromise on the security features needed. Therefore, we would recommend it to every family entrance door for its results are sure.