The specific product we will be describing is the fingerprint, RFID card and touchpad digital door lock – I7A6FMTW.  The door can be opened by fingerprint, RF card, touchpad and mobile key. this fit in the topic that we were talking about as this are specially created to be installed in apartments. As the name suggests there are different ways to access this lock which will adjust to the commodity and safety of the user, however they want to access they will be able to do so.
This not only makes it more comfortable for the user but makes the apartments safer and this has to do with the various technological features that are going to be detailed.
First of all, it has One-touch Fingerprint verification technology which means it is able to conveniently read a fingerprint in one shot but just of the persons that are in the record. Another thing is the scramble mode, which means a person is able to enter random numbers prior to the right code when there is a chance of exposing it to others.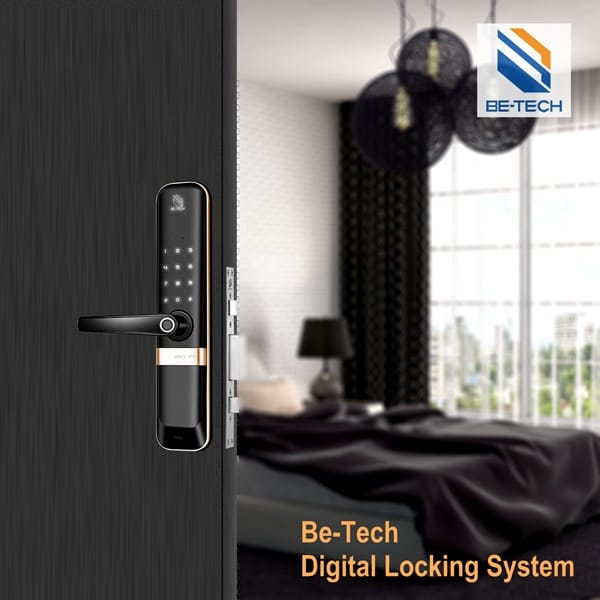 This lock is also able to be automatically locked after a few seconds of it being closed, of course it being manually done is also a possibility. For housemates or family members that might lost a key (RFID card) the option to invalidate this key is a possibility, once a key is lost, the other keys will not work as long as you re-register rest of your keys, which is a great safety measure to have.
In case of any emergency this lock can have a mechanical key override, which means that the lock is able to be unlocked with a mechanical key, if this option was to be required. Another case of emergency there is also the anti-panic exit system, which allows you to open the door by simply turning its handle from the inside.
So, it's really a convenient product that will make the life of any living in a location with this lock much better and safer. But it's not only about the safe aspect but also of the looks. No one will buy or rent a house just because it´s safe, it needs to look good as well. This model of lock is not only a Digital Mortise Lock ad 60mm Backset GB Lock case but comes in Matt Gold finish that will be perfect for any location. It's also made of high-quality stainless steel and will be able to fit in any door with a thickness that is in the range of 40-80mm.
For its use it is needed 4X1.5V AA alkaline batteries and the rest is history, be able to safely life in apartments.