We all know that the safety of our home is of the utmost importance. When it comes to security devices like smart locks, you absolutely have many choices. Here, let's discuss more about bedroom smart lock in specific. What will come to your mind firstly when you choose a proper smart lock for your bedroom?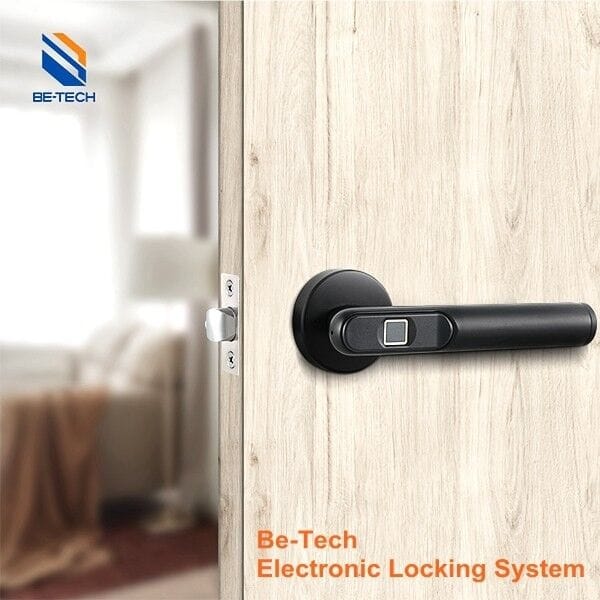 Convenience is the key point
Being tired of bringing many keys with you and can't tell which keys could access your bedroom? Here comes a solution for you. A bedroom smart lock is specially designed for both your convenience and your peace of mind. With just a one-touch fingerprint identification system, you will be inside your bedroom in a matter of seconds, and you can forget about searching through your bag for your buried set of keys! The bedroom smart lock also could be unlocked easily from the inside so that you will not be at risk of being locked in if there happens to be an emergency.
High Security
The smart lock for bedroom always has both fingerprint and RFID Card access solution functions on the market. This is a clear choice for anyone looking to increase the security of their home exponentially. With the use of fingerprint identification technology or an RF card key, the security system lets the right people into your space and indicate if an unauthorized person tries the lock (after 5 failed attempts). This bedroom smart lock is such a simple change to your home that is guaranteed to make a huge difference in your level of security and allow you sleep well at night.
Why Choose Be-Tech?
Be-Tech is proud to be one of the leading smart lock manufacturers in the world. Their special smart locks for home with the name of fingerprint and RFID card digital door lock– R665FM-19B are widely used and well received all over the world. With their impressive background, including being the appointed supplier during the 2008 Beijing Olympics, you can be sure that you are trusting the right supplier when making Be-Tech of your choice. They could make sure that you can trust their smart lock products to keep you and your loved ones safe. Be-Tech aims, not only to improve the safety of your home, but also to make sure we are taking care of the convivence. At Be-Tech, they consistently deliver security products of the highest value. Furthermore, they take the responsibility of securing your home very seriously, and they are dedicated to maintaining their products even after they've been installed. You can count on reliable assistance with any and all questions you might have about Be-Tech's smart locks. And their promise to their customers comes down to three words: honesty, innovation, and win-win. That makes Be-Tech a trust-worthy supplier of smart locks. Contact Be-Tech's sales team and get more information about their best-selling product fingerprint and RFID card digital door lock now.