Be-Tech has been one of the best digital door lock company you will find globally. This is so following their quality locks which assures you of best security. In addition to this, they have created a trusted brand through which consistency has been their day-to-day thing to get full satisfaction to every user. If you are looking for a family digital door lock, then you must be sure to have gotten the best of the best. As a matter of fact, you will find all the different digital door locks you need from Be-Tech as they produce all the different types of locks needed in the global market.
When coming to the decision on which door lock to purchase, having quality is one of the assurance you will always need. With the R665F-00 Fingerprint Digital Door Lock, you will have a guarantee on all your security needs. Here is the reason for this;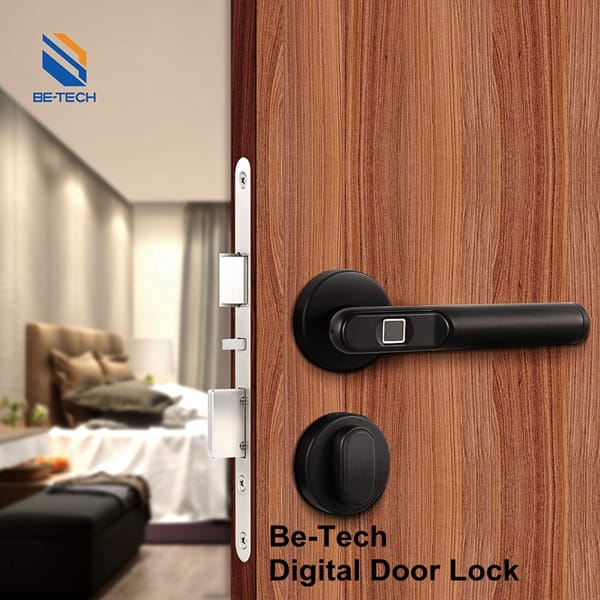 Benefits of R665F-00 Fingerprint Digital Door Lock
This fingerprint digital door lock comes with many advantages that make it to be one of the best for securing your home. Every feature is centered in providing the best experience to the user together with eliminating any possibilities of security compromise.
Ease of Installation – Door locks might be challenging to install with which some locks are difficult to replace which might need you to get an expert to do the work. Despite this, R665F-00 digital door lock is different through which it gives you much ease in installation and hence you can replace your existing mechanical lock into a fingerprint lock with much ease.
Operation Status Notification – This feature is essential in ensuring effectiveness as you will know what's happening without having to check the door lock. These operation status notifications will give out a LED indicator that informs you on what is happening with different signs and colors. With this, therefore, you can be sure on whether entries are successful or not.
Fingerprint Verification – The one-touch fingerprint verification used in this digital door lock enhances ease of access in getting entry. At the same time, fingerprint verification provides the best security feature as this differentiates every person uniquely.
Anti-Panic Exit System – The anti-panic exit system is essential in ensuring everyone in the house remains calm. In case of an emergency, opening the door from inside latch is easy hence exit becomes easier at points of emergency.
Features of R665F-00 Fingerprint Digital Door Lock
Below are some of the best features that characterize this digital door lock. They include the following;
Contains a front body that measures 168.5mm by 60mm by 71mm and a back body measuring 168.5mm by 60mm by 71mm with a handle.
The door thickness which fits this digital door lock ranges from 35 to 60 mm
It uses durable materials for a long-lasting service. The materials used include ABS together with an aluminum alloy.
Contains fingerprint groups of up to 20 groups with 3 being master fingerprint and other 17 user fingerprints.
It uses 3, 1.5V AAA alkaline batteries