The smart lock company brings many new locks that are different in feature and performance. The smart lock manufacturers try to introduce more secure feature for our home life. Here we mention Be-Tech, a digital door lock company that specialized in many door locks and famous for their amazing features.
Let's talk about its amazing features.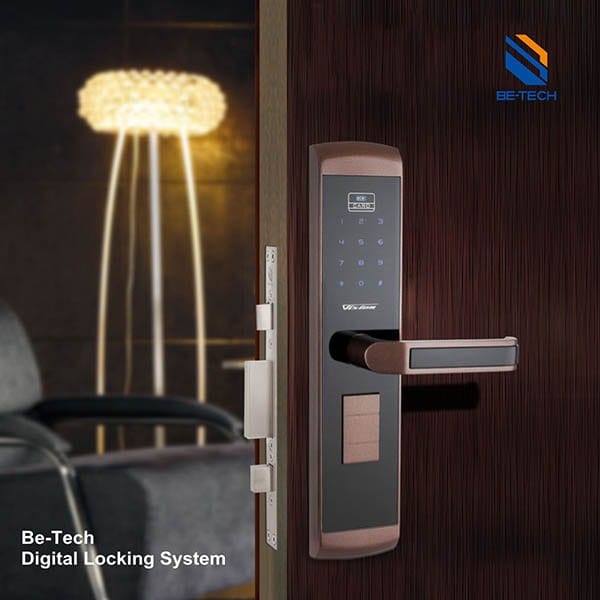 Features of  V3A8MT
1. Multiple accesses on lock/unlock system:
The new lock model V3A8MT of Be-Tech comes with two access possibilities and that is PIN code and RF card key. This lock is quite different from the rest of the others with the new technology of RF card system.
2. Instant code changer:
For security purpose, you can change the PIN code instantly and you can change the code multiple times. There is no limit to changing codes. Customize it according to your will.
3. Instant notification on every operation:
The BE-Tech designs this lock with smart technology that gives you notification of every action. There are different signs and colors that indicate different actions. so check the LED, it will give you notification of any current operation.
4. Automatic lock system:
There is two operational way to open/close the door. One is automatic and other is manual. The door will close automatically after a few seconds. The door closing duration can be set manually or let the door shut by your own. It's up to you. If you let the door open it will be closed after a few seconds but if you put it on manual than every time you have to close it.
5. Alarm for multiple alerts:
If you open the door without its PIN and RF card, attempt this action multiple times, the alarm starts automatically. It lasts for 60 seconds so, it's enough time to alert the guards and another security team. It also gives that low battery sign. If you hear the beep for continuously after 2 seconds, it's a sign of low batteries. Straightaway change the batteries otherwise, the locking system may not work efficiently, or it can be easy to break it.
6. Mechanical key:
It also comes with mechanical keys. In case of an emergency, you can be able to open the door without PIN or card.
Conclusion:
Be-Tech is a smart lock company that manufactures several smart technology locks for convenient home life. You can compare their technology with other smart lock manufacturers but you will see the huge difference in the features and performance.  Be-Tech made V3A8MT and proves that it's the best digital door lock company that has many other lock models. Almost all models have different features and qualities. Their performance is quite best than the others. You can open the door in case of emergency just pull the handle from inside and it will open instantly.