Do you know that in the United States, a household burglary occurs approximately every 12 seconds? In 2016, it was reported that there were 2,669,050 household burglaries committed in that year alone. As a homeowner, we have to take the necessary precautions to ensure that we do not become a victim of this increasingly common offense by installing high security devices and performing security audits for our homes.
Install electronic locks to get your home secured!
Make sure you have good locks on your windows and doors. You can also buy window locking devices at your hardware store that only open enough to let air inside of your home but would inhibit a person from getting inside. Most criminals today are more sophisticated than ever and breaking into homes is a career path for many people living in downtrodden neighborhoods. In order to guide against the crime of entering the house, homeowners need to install electronic locks on all of the exterior doors of their property. One of such locks-the key card type commonly found in hotels. This type of installation and electronic locks are not too expensive.
What are you waiting for? Do not wait until it's too late. The most unfortunate thing is that most people are waiting till their home is burgled before thinking of getting new locks installed on their homes.
Will you allow yourself to become a victim?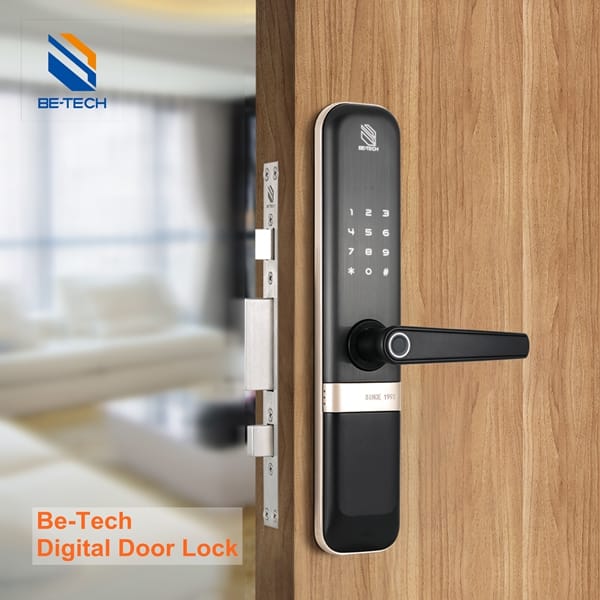 Prevent home burglaries before they even happen!
To start with, if burglaries cannot enter a property, then there might be no use for an alarm. Some other high security features can also be installed across a home to make entry even more difficult. Like installation of motion lights, locked gates, neighborhood watch meetings, and leaving the radio on. You can also invest in a complete video surveillance system that alerts the police and your cell phone when the house is entered. These systems are especially useful for people with a lot of valuables in their possession. And as matter of fact, it will help to recover your stolen item in case of theft.
Having electronic locks installed is worth the peace of mind!
Many homeowners prefer installing alarms on their property because of the rest of mind they stand to benefit, but in the actual fact alarm system cannot guarantee maximum security like electronic locks. These locks offer a level of security that regular locks can't possibly reach. Their sophisticated technology has made circumvention virtually impossible.
Manufacturers of Be-Tech smart lock strive towards providing electronic security solutions to the hospitality industry, family, and facilities where smart security solutions are needed. With Be-Tech smart lock, your convenience and safety are guaranteed. Model I7A6FMTW-AN2 comes with four access solutions, fingerprint or PIN code, RF card and mobile key. The lockcase is made with Stainless steel, provide the reliable and stable experience. Besides, if anyone tries to break in with incorrect fingerprint, RF Card or PIN code for 3 times, the alarm will come up and last for 60 seconds. Features the low battery warning signal, which alerts for battery replacement with a continuous "beep" sound during door access.