Nowadays it is more important that ever to have a safe and comfortable parking space and this is accomplished by acquiring a high functioning parking barrier. This is important because of the number of vehicles increasing all over the world, but specially in offices, hospitals, public places and residential condos, because of this parking barrier solutions have had to evolve to be able to control easily parking issues.
Thanks to technology developing the task of parking vehicles has become easier thanks to electric parking barriers which present easy access.
The product that would fit best for this situation is the one of a professional company named Be-Tech and it goes by the name of door control unit MJM. But on top of that this specific Be-Tech Door Control Unit product would be a great product to provide access to spaces like: parking , health centers, gym rooms, conference rooms, staff entrances, guest night entrances in hotels, just to name a few applications. They proud themselves that their door control unit product is fully compatible with other Be-Tech electronic locking systems and would definitely provide a greater guest experience for any hotel.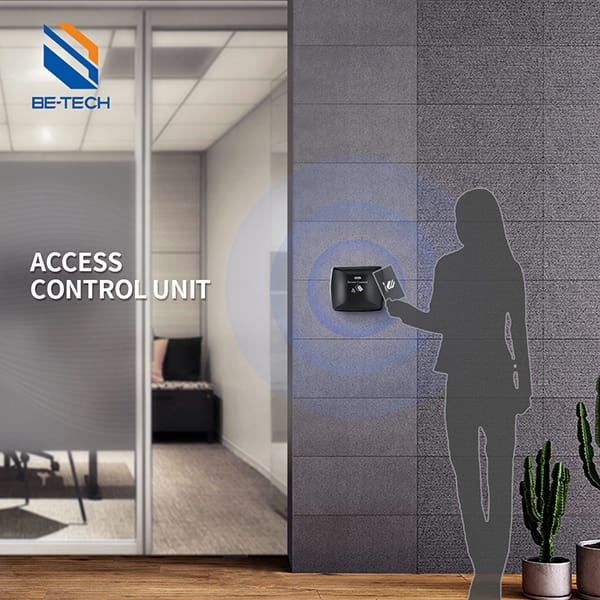 There are a lot of benefits of acquiring this type of door control unit product from this well-known company, because Be-Tech has over 28 years of experience on the market, in which they have been able to established themselves in China as a world-class, high quality producer of security products – with an emphasis on electronic locks and door control unit products. On top of that all of their security products have many international certifications that ensure their products' quality.
There are a lot of very useful features of this door control unit product, that will be listed below:
This door control unit product is compatible with twins-reader mounting on passage door on both side, which is an optional feature to use if the buyer wanted.
It has an inward wireless 'Door Exit' switch which is able to be changed to say "out and go" if the product were to install in hotels.
It has CE certification.
In regards to the technical data of the door control unit Model MJM, each complete unit, each individually packed product, consists of: a Door Control Unit with reader, the control box, an external power supply, and an inward wireless door exit switch. It's also important to know that the supply voltage is of 18VDC and the supply current is of 6A. As well, this modern reader comes in a great design with a matte black color finish.
Should you have any question or inquiry about this door control unit Model MJM, please free feel to contact Be-Tech's sales team. They will provide you professional security solutions and detailed product specifications. For more information about this door control unit product, please view Be-Tech's website: www.betechlock.com/door-control-unit.html.