The digital door lock is one of the most significant products in security systems. It not only just simply makes great use of electronic technology but also caters the modern people's aesthetic needs. Therefore, the digital door lock is a functional and aesthetic piece of furniture in the design. Today, I will recommend you three elegant but modern digital door lock:
Push & Pull Fingerprint Digital Door Lock
This digital door lock allows four types of accessing methods: fingerprint, RF card, touchpad, App. Therefore, you don't need to worry about whether you forget the leave the key and can not come into the home. The auto deadbolt mortise means that the door could lock automatically after opening the door for a few seconds. It also supports the manual operation.
Push & Pull Fingerprint Digital Door Lock
It allows to record up to 111 groups of fingerprints, including 1 master fingerprint, 100 user fingerprints, 10 alarm fingerprints. You could input up to 21 groups of code, including 1 master code, 10 user codes, and 10 visitor codes. As for the card keys, this door allows being equipped with up to 51 keys, including 1 master key and 50 user keys.
Fingerprint & RFID Card & Touchpad Digital Door Lock
The  digital door lock supports four accessing methods: fingerprint, RF card, pin code, Bluetooth key. Compared with traditional accessing methods, these four access solutions are more convent and safer. It is because it offers users not only a keyless life but also a more complex and higher security system.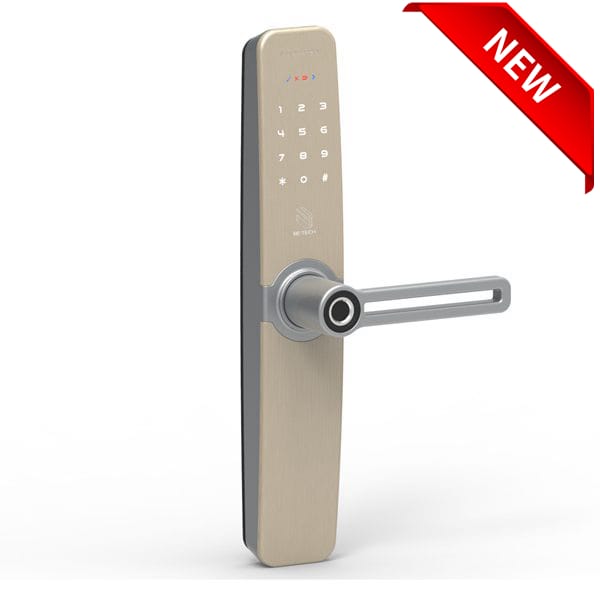 Fingerprint & RFID Card Touched Digital Lock
This door lock could run last up to 12 months, under the condition of 10 times a day. Efficiency, Convenience both are the pronoun of this digital door lock. Furthermore, you always can trust the security of M1B0FMTL. You have no idea why it contains such multiple security functions. Compatibility in multiple mechanical mortises, scramble code, and automatic locking all are concentrated in this digital door lock.
Electronic Deadbolt Lock-K1U
The electronic deadbolt lock is a great and practical door lock for the home department. The motorized deadbolt makes the opening easier. Also, it supports a mechanical key accessing solution that could be the backup accessing solution for emergencies. This deadbolt lock also provides an additional vacation mode that the house visitors need to input two groups of user codes when you are traveling, so as to lets your mind free from the house security concern during the holiday.
Electronic Deadbolt Lock
Conclusion
If you are planning to purchase a perfect and advanced door lock, you could take Be-Tech into your consideration. Be-Tech offers a variety of home-used digital door locks. All products in Be-Tech are self-design that is different from any other door lock manufacturers. As a professional electronic door lock supplier, Be-Tech has confidence in providing high-quality and high-security door lock products to each family.