If you are fed up of moving around with the keys to your house and always trying to recall the last place where you left it, then fingerprint door lock is the best solution for you. Be-Tech lock supplier has state of the art technology and you can never regret buying it.
Fingerprint digital door lock
This is one of the best you can find around. It has touchscreen technology, dual security through secret numbers and different means to access it, including password, key, key card and a few different ways. This door lock also offers fingerprint authentication technology. They have an automatic lock option, so you will have no problem remembering whether you forgot to lock the door or not because the digital door lock will automatically lock on its own as soon as the door is closed.
Be-Tech High level biometric fingerprint digital door lock
This keyless fingerprint door lock has several authentication features and it also possesses an anti-fire and anti-shock structure.  If for instance, something happens and the door lock stops working or maybe the battery is weak, then, you can always use the traditional mechanical key until you fix the battery problem. This strong durable lock will last for a long time, and its durable body parts will protect your home and properties.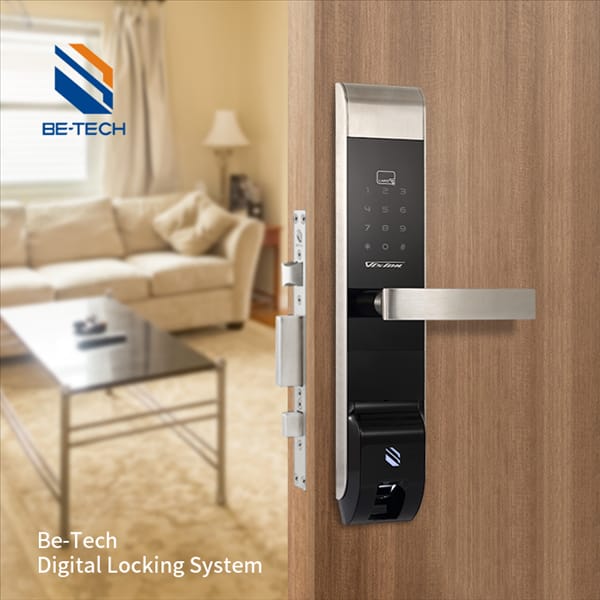 Fingerprint sensor
One of the most secured door locks on the lock market is no doubt the fingerprint sensor which is accurate and it can store and access different fingerprints more than enough. It is also very simple to connect and install, with settings that are easy to pick up and do. It functions in dark places as well, which enables this Fingerprint sensor to work late in the dead of night too.
One special feature that makes this fingerprint lock stand out is that it can store and access fingerprint users and  password users. You will also have possession of 2 backup regular keys and low battery power warning indicator. It is run by 4 AA batteries and that is sufficient enough to be unlocked 5,000 times.
Be-Tech Fingerprint Digital Door Lock
With lustrous and elegant design, the Be-Tech Fingerprint Digital Door Lock will go impeccably with your home design and last for a long time.