Globally under the influence of COVID-19,People have to keep social distance for the whole society.
For this purpose, the highlight of 127th China Import and Export Fair is to move from the offline scenarios to the online!! We will have product display/ promotion/ separate negotiation / interactive links/ etc. services on the internet.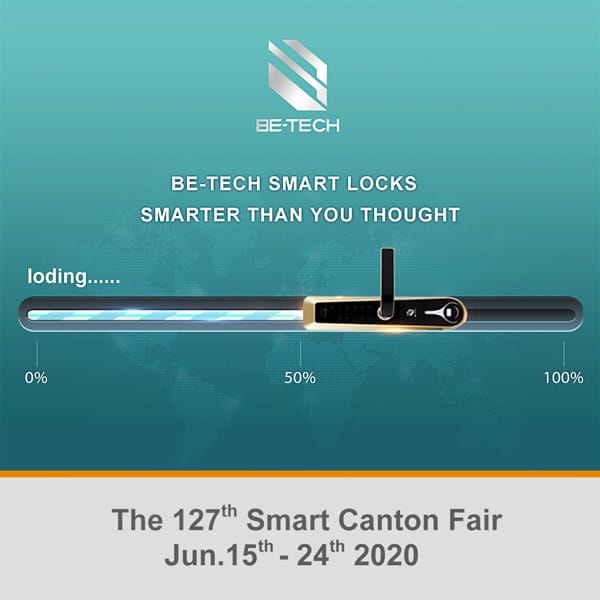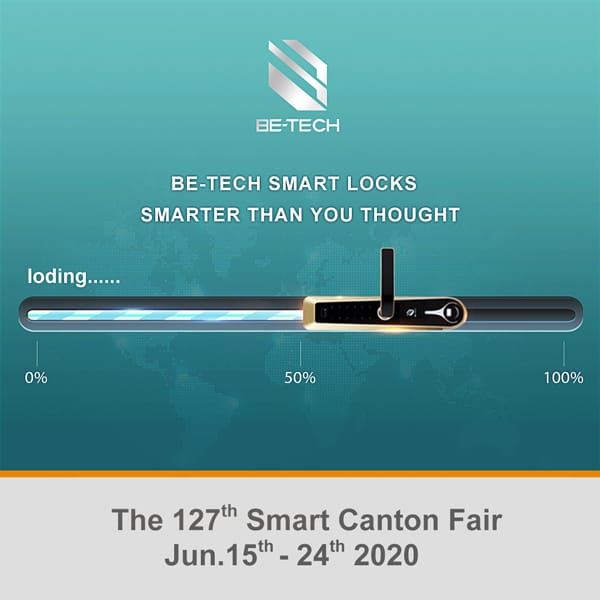 We hereby sincerely invite you and your company representatives to visit our Online Live Show. Our plant BE-TECH (Guangdong BE-TECH Security Systems Limited) as a manufacturer of focused digital door lock system over 28 years, are known worldwide for our security and reliable solutions. With sufficient experience, excellent knowledge and advanced technology, is acknowledged as the expert and leader within the industry.
Next news is for your ears only:
We're about to launch an attractive premium fingerprint digital door lock—Model I8A1FMT-AN2.
Oh, you want to know what's cool about it?  Okay, Let's see:
* Four Access Solutions:Fingerprint & RF Card & Touchpad & Mechanical Key
* High-level Security Mix High-level Design
* Alarm (Incorrect Fingerprint/ RF card/ PIN code)
* Automatic Locking
* Operation status notification through different colors and signs.
* Electronic Mortise Lock
Welcome to join us and share your valuable comments with us, moreover there'll be a chance to commutation during the Live Show.
Time: Around-the-clock, From 15th – 24th June,2020
More information here: www.betechlock.com.